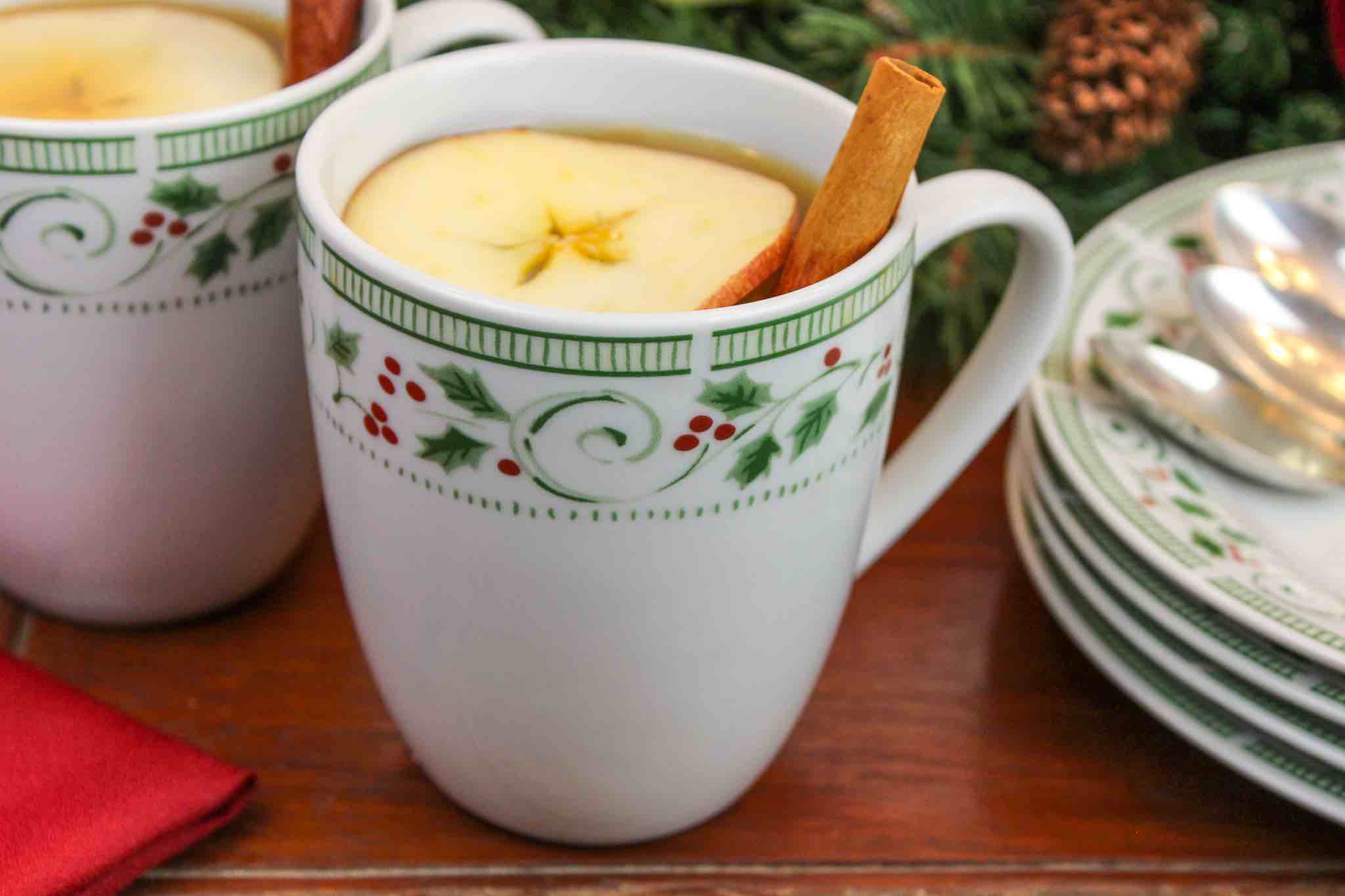 Quick Hot Spiced Cider
Despite the quickly dropping temperatures, there's no shortage of outdoor activities for us this time of year. To help ward off the chill, we love to have a thermos of this Quick Hot Spiced Cider handy.
One very cold day several years ago, I was really in the mood for a spiced cider. I thought I was out of luck when the only available place to stop was Starbucks, but the resourceful barista recommended a chai tea made with steamed apple juice instead of water. It turned out to be quite good and inspired us to create our own version at home.
This post contains affiliate links, which means we may receive a commission (at no cost to you) if you purchase something we have recommended.
You can make this delicious hot spiced cider in a matter of minutes with only a couple ingredients. If you don't have fresh, quality cider available, Simply Apple works well as a substitute. We like to use Tazo's Decaf Chai for the chai tea, but feel free to use your favorite brand.
It's also quite easy to scale the recipe up or down depending on how many servings you need. You can even make just a single cup.
For a festive touch, serve the cider topped with apple slices and/or cinnamon sticks. And if you're taking the cider out and about, don't forget to pack hot cups and napkins!
Quick Hot Spiced Cider
Ingredients
6

cups

cider

6

chai tea bags
Instructions
Pour cider into a medium saucepan and place over high heat until it just starts to boil.

Remove from heat and add the tea bags to the saucepan. Let steep for 5-10 minutes, depending on desired spiciness.

Discard the tea bags. Serve spiced cider immediately or transfer to a thermos to keep hot.
If you're looking for a more traditionally made hot spiced cider, we love Southern Living's Heartwarming Cider. Or if you're in the mood for a cold cider, try our Chilled Spiced Cider.