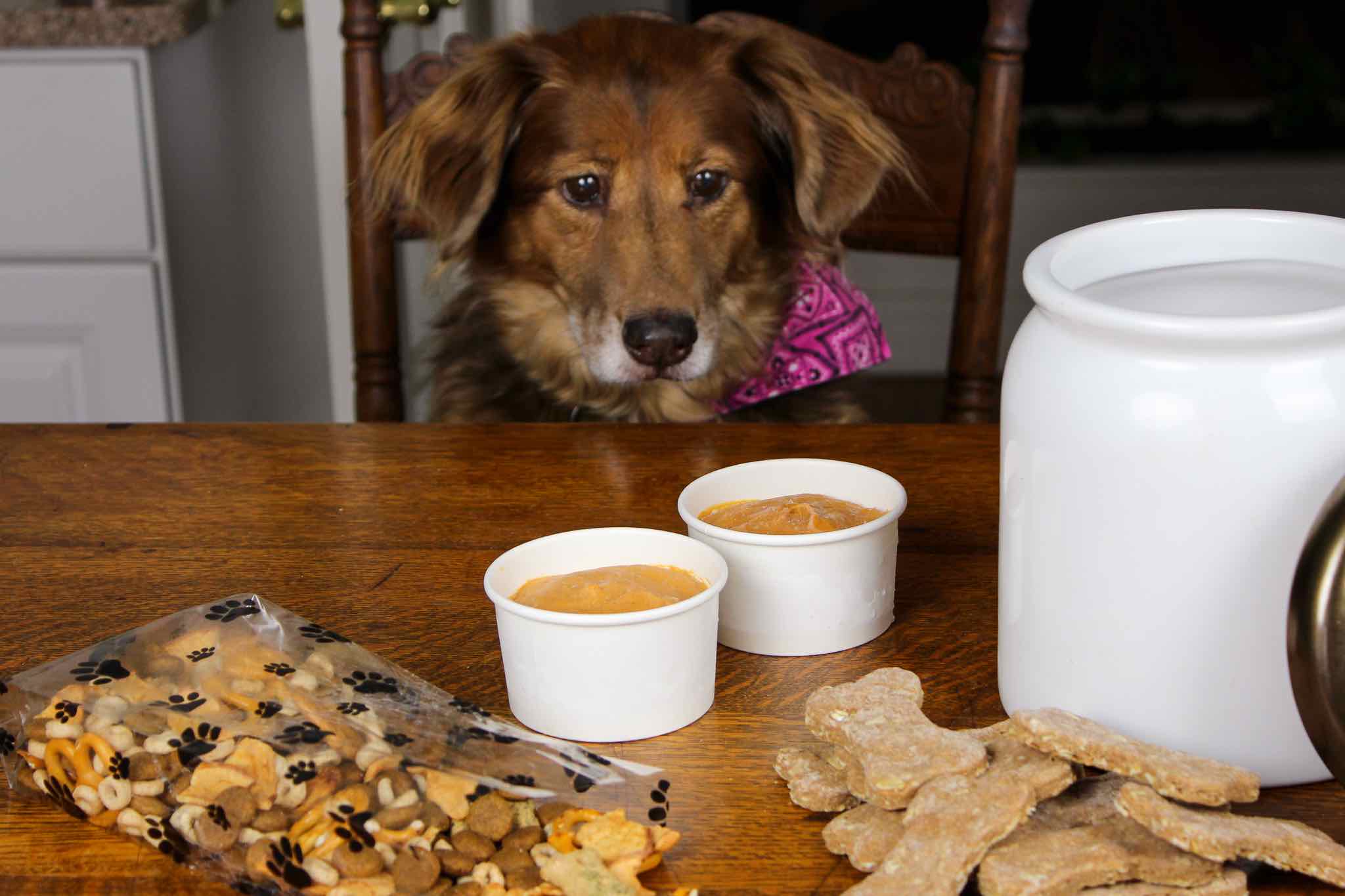 Three Easy Homemade Dog Treats
Like many people, we always start the New Year off eating better and exercising more to recover from the holiday season. It's a great opportunity to make sure your four-legged companions are in good shape too, especially since January is Walk Your Dog Month.
It's fun to include a healthy reward for your pup as part of any exercise, and what could be better than a homemade dog treat? Here are three of our dog's favorites.
This post contains affiliate links, which means we may receive a commission (at no cost to you) if you purchase something we have recommended.
K9 Trail Mix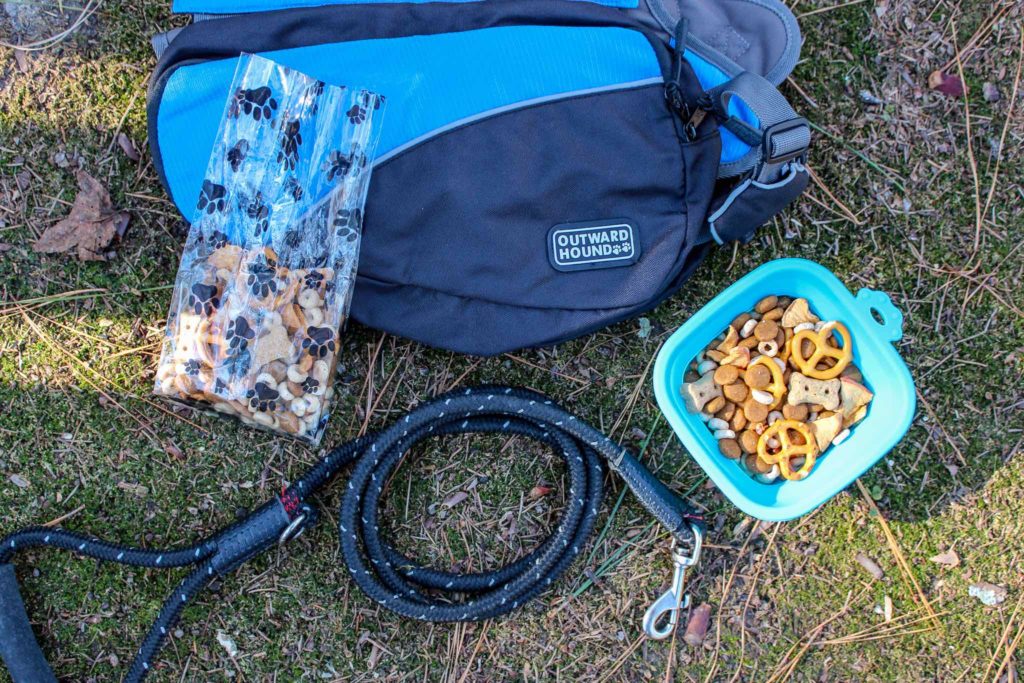 Based on an idea we saw in Dogster magazine, this trail mix is perfect to bring along on a hike or any other outdoor activity. You can change it up by using different unsweetened cereal or other dog-safe dried fruit.
What you'll need:
What to do:
Mix all ingredients in a large bowl.
Transfer to individual zip top plastic bags for easy packing.
Pumpkin-Banana Frozen Yogurt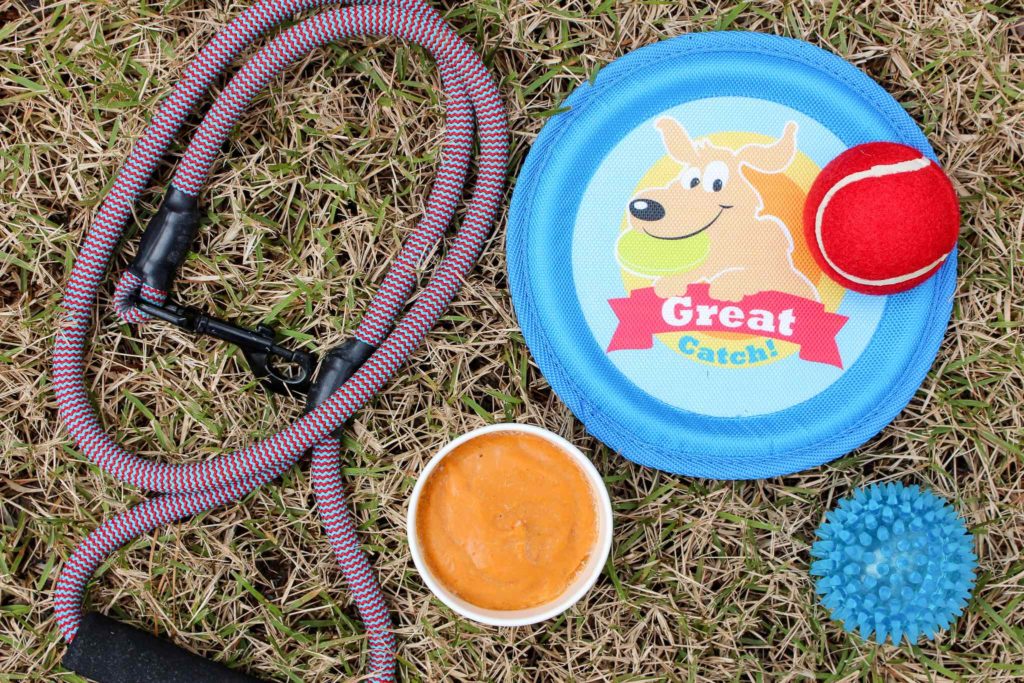 While this is a great treat in the hot summer months, our dogs like it just as much over the winter. We freeze the yogurt in 6 small ice cream cups and let the dogs lick it out. Both their faces and the floor can need a wipe-down after, but they have too much fun to mind.
What you'll need:
1 15 oz can pumpkin
2 ripe bananas
2 5-6 oz containers plain nonfat Greek yogurt
1 tablespoon honey
What to do:
Place all ingredients in a blender and process until smooth, scraping down sides if needed.
Portion into individual freezer-safe containers and freeze until solid.
Transfer containers to a zip top plastic bag and return to the freezer until ready to use.
Peanut Butter Oatmeal Bones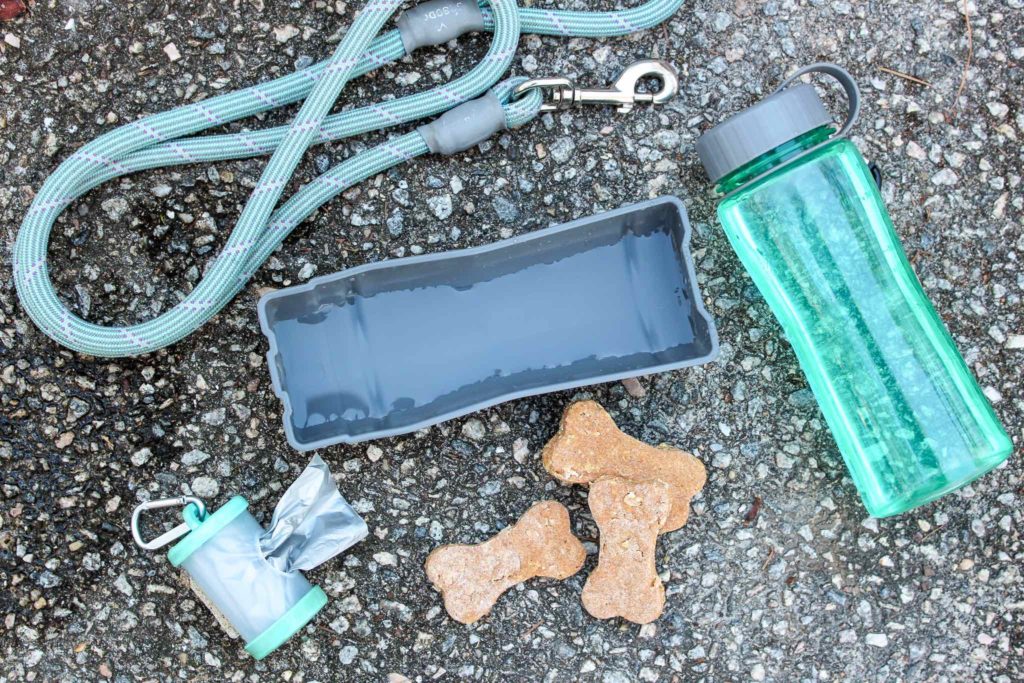 These four-ingredient dog biscuits couldn't be easier. We love our dog-themed cookie cutters, but you can use whatever you have on hand. Mini cookie cutters work fine too, but you'll need to decrease the baking time.
What you'll need:
2 cups whole wheat flour, plus more for rolling out
1 cup oats
1 cup water
1/2 cup natural peanut butter (make sure there is no xylitol in it)
What to do:
Stir together 2 cups of flour and the oats in a large bowl. Add the water and peanut butter and mix until a smooth dough forms. (I usually use my hands to knead it all together.)
Roll dough to 1/4-inch thickness on a lightly floured surface and cut out shapes. Re-roll dough once.
Bake on an ungreased cookie sheet at 350◦ for 30 minutes. Decrease oven temperature to 225◦ and bake for an additional 45 minutes or until lightly browned and crunchy.
Cool fully before letting your dog enjoy.
Don't forget it's always a good idea to check with your vet before feeding your furry friend anything new or different.