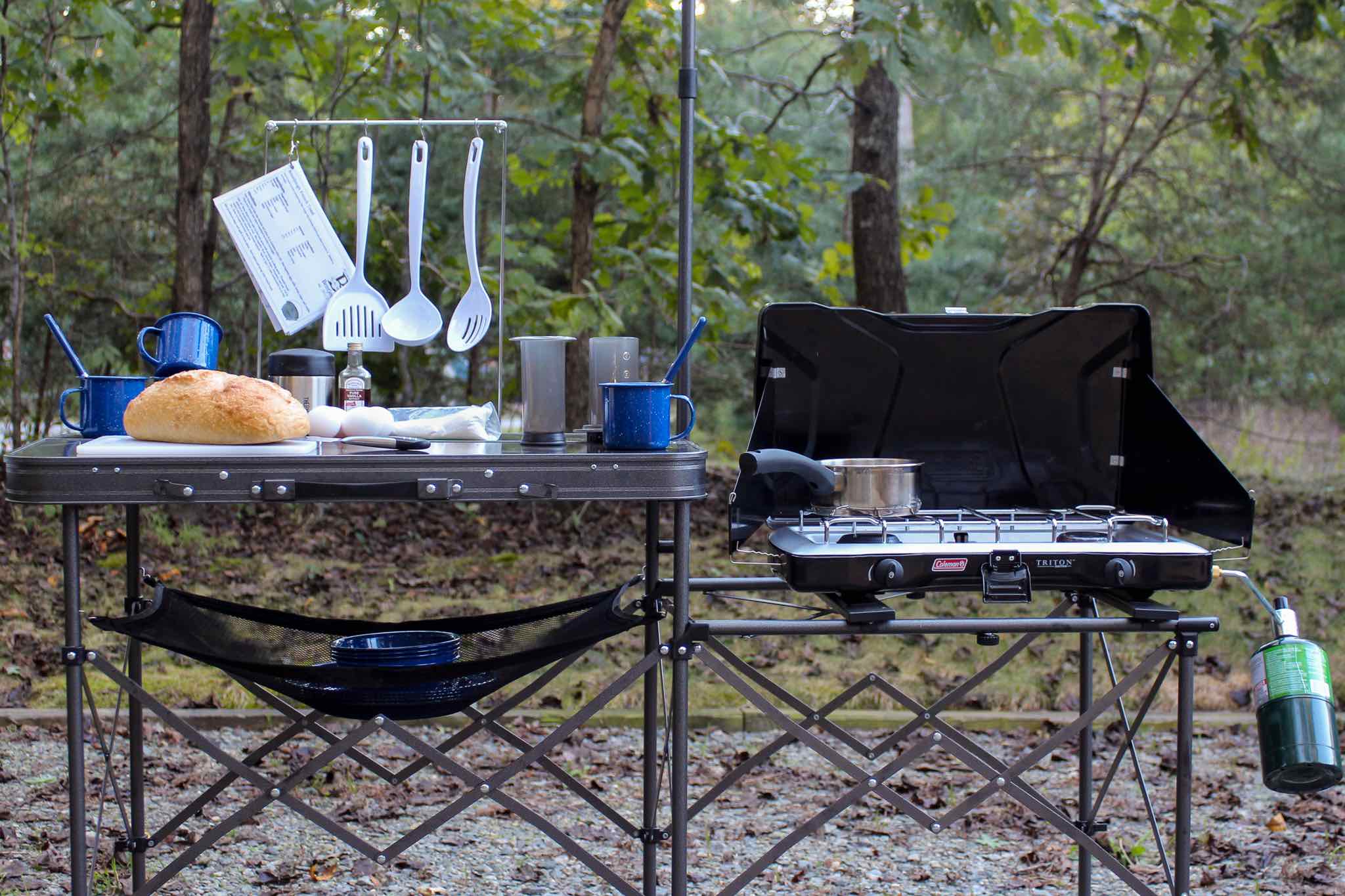 Go Car Camping Part 1: How to Cook
When I first met Tim, I had never been tent camping before. On our first trip Tim brought all his camping gear for us to use, which consisted of one plastic storage bin with the bare essentials. While we did just fine with the single propane burner and small saucepan, I knew we could create a quality of food much closer to what we had at home. But we would have to expand our gear a little.
This post contains affiliate links, which means we may receive a commission (at no cost to you) if you purchase something we have recommended.
First on the list was a Lodge Camp Dutch Oven, which came with their Camp Dutch Oven Cooking 101. The first of several recipes we tried made the most spectacular biscuits. We quickly realized what an amazing tool this was and added not only a larger Camp Dutch Oven, but also a couple Lodge Cast Iron Skillets.
Other key additions were a Coleman stove, a high-quality travel knife set, and a portable camp kitchen station to house it all. Along the way we also added many other small items here and there as we found a need for them. You can download a full checklist of what we always have in our camp kitchen now.
As for what we started cooking, a great source of inspiration came with the discovery of Dirty Gourmet. After making a delicious version of their Skillet Lasagna, we realized there wasn't anything off limits.
We also stumbled across Coleman's The Outdoor Adventure Cookbook. There are a lot of useful camp kitchen tips and some wonderful innovative recipe ideas, though we do often make modifications to cooking methods and times.
After lots of experimenting, we now have a nice collection of recipes to pull from when we camp. Here is a weekend's worth of some of our favorites to get you started.
Friday
When you arrive at your campsite Friday afternoon or evening, there is quite a bit of set up you need to take care of. So it's usually not a good time to plan on making an elaborate meal. Our Dutch Oven Nachos are simple to make, easy to clean up after, and a favorite with everyone. (If you haven't used a camp Dutch oven before, check out our pointers.) Don't forget the s'mores supplies for a sweet treat after dinner!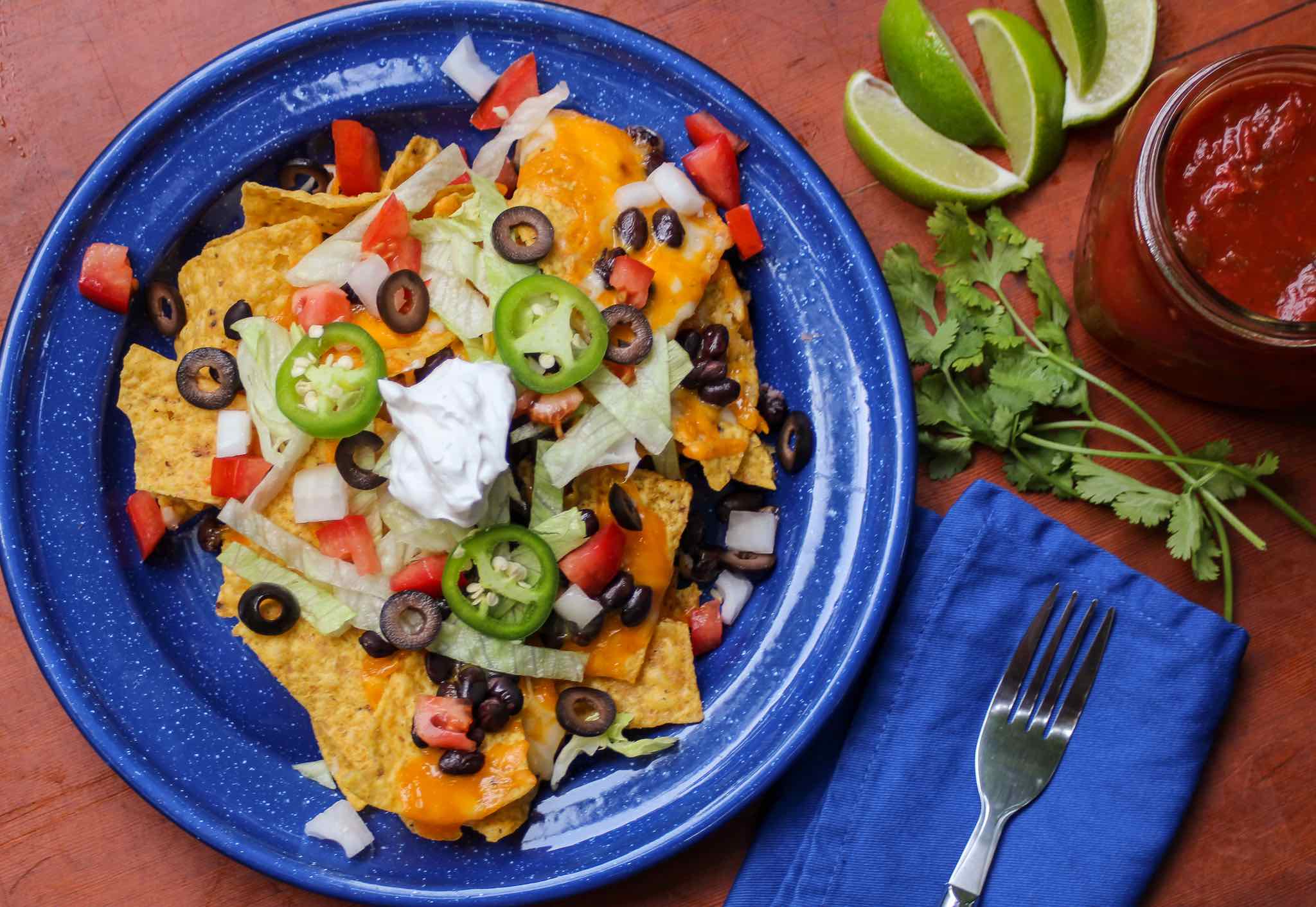 Saturday
We like to have a hearty but healthy breakfast for Saturday to get us ready for the day's adventures. Our Peach Baked Oatmeal is sweet enough for the whole family to get excited about, but also has enough fruit and oatmeal to keep it virtuous. As a bonus, most of the preparation can be done before you leave home.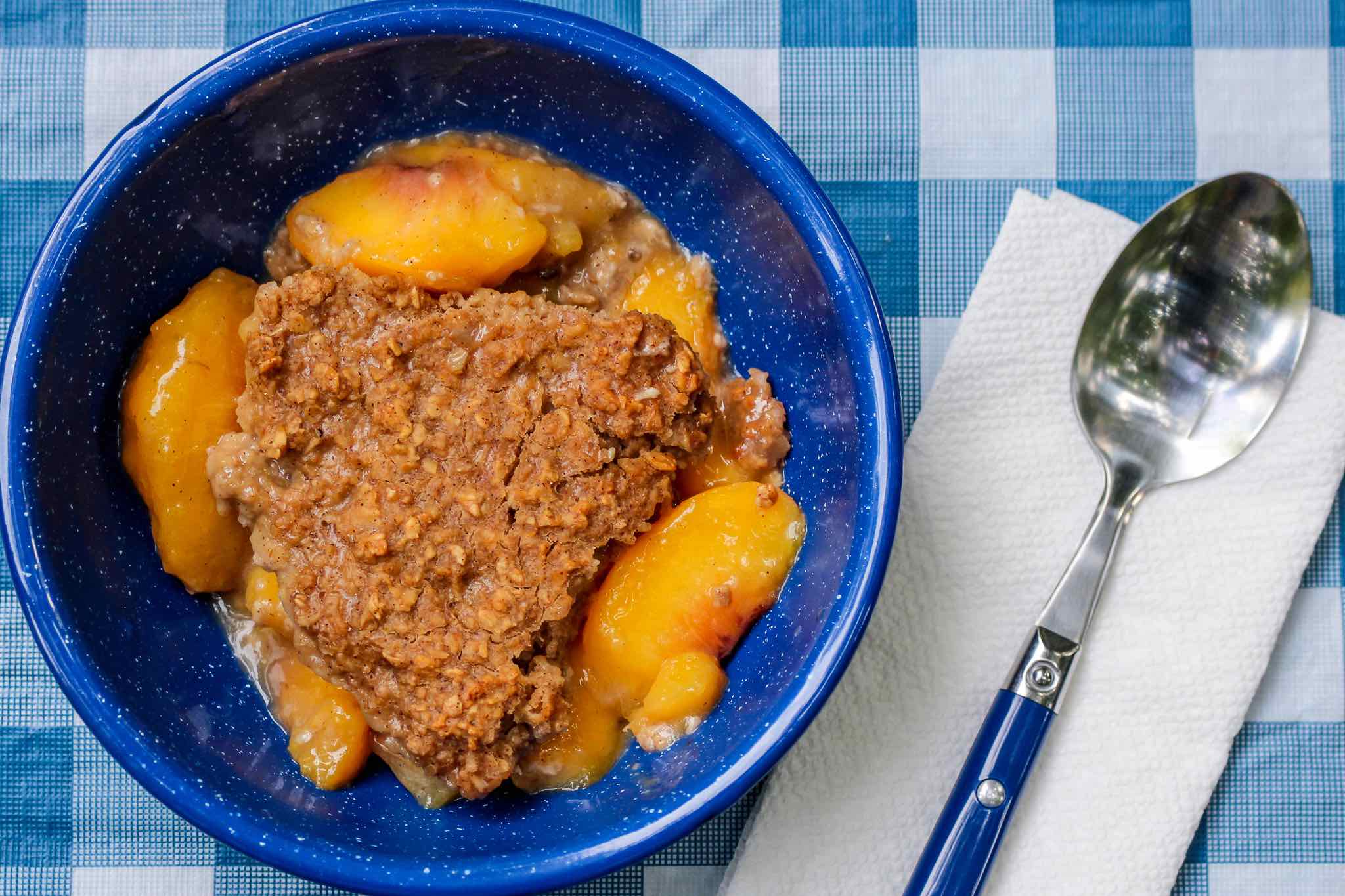 You will likely want something for lunch on Saturday that won't take much time away from whatever activities you have planned. I came across an idea for upgrading peanut butter and jelly sandwiches in an article from one of my favorite magazines, Bon Appétit. Our Elevated PB&J is a flavorful and fun take on the traditional sandwich. Also, be sure to have dried fruit or fruit leather, trail mix, and granola bars on hand for healthy snacks. (We absolutely love Inspired Taste's Simple, Soft and Chewy Granola Bars Recipe.)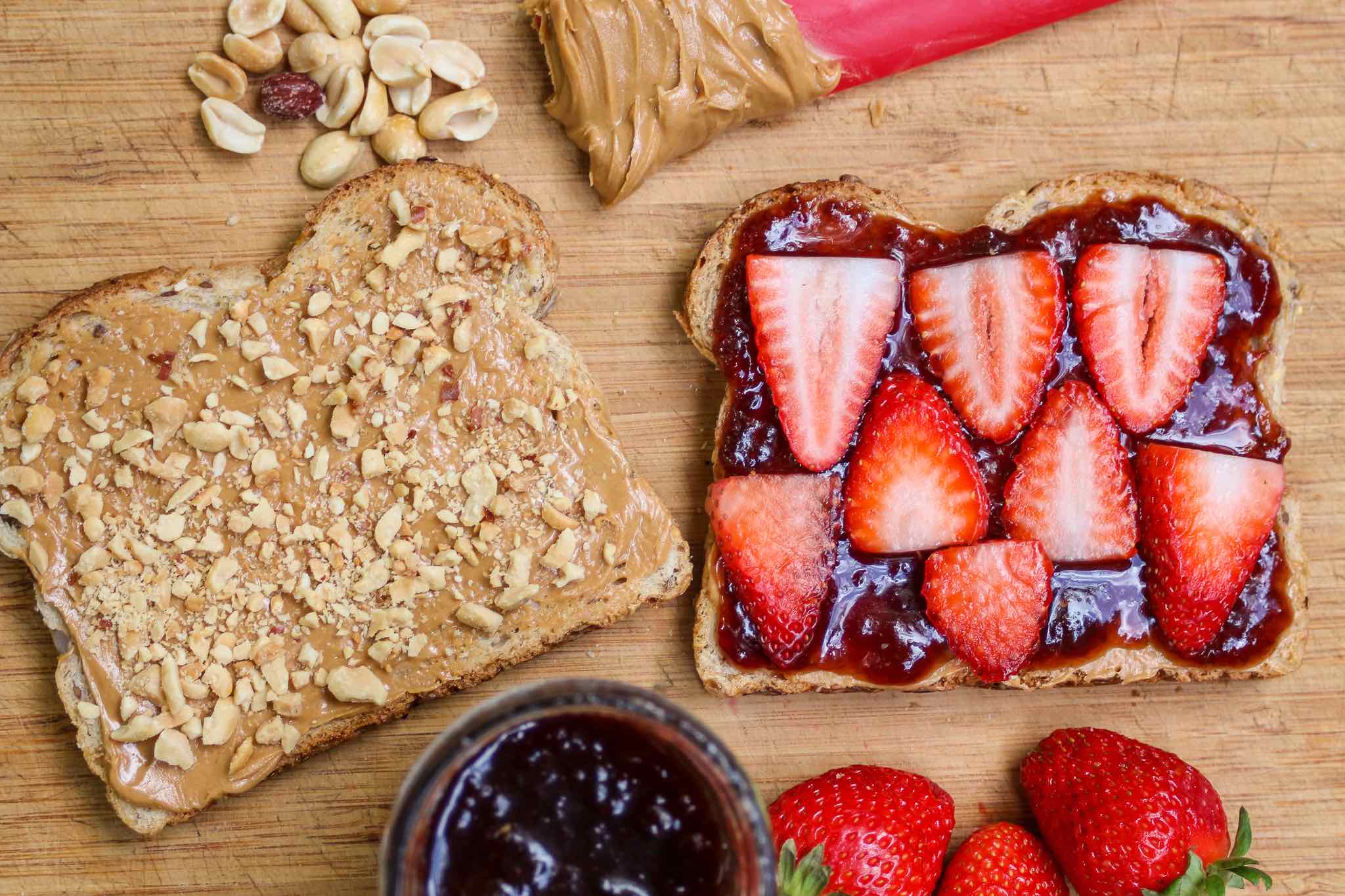 Saturday evening take the time to relax and make a more leisurely dinner. While you prepare individual Grilled Pizzas, set out an antipasto tray for everyone to snack on. We like a variety of olives, marinated cherry tomatoes, artichoke hearts, and red peppers, but you can choose your own favorites.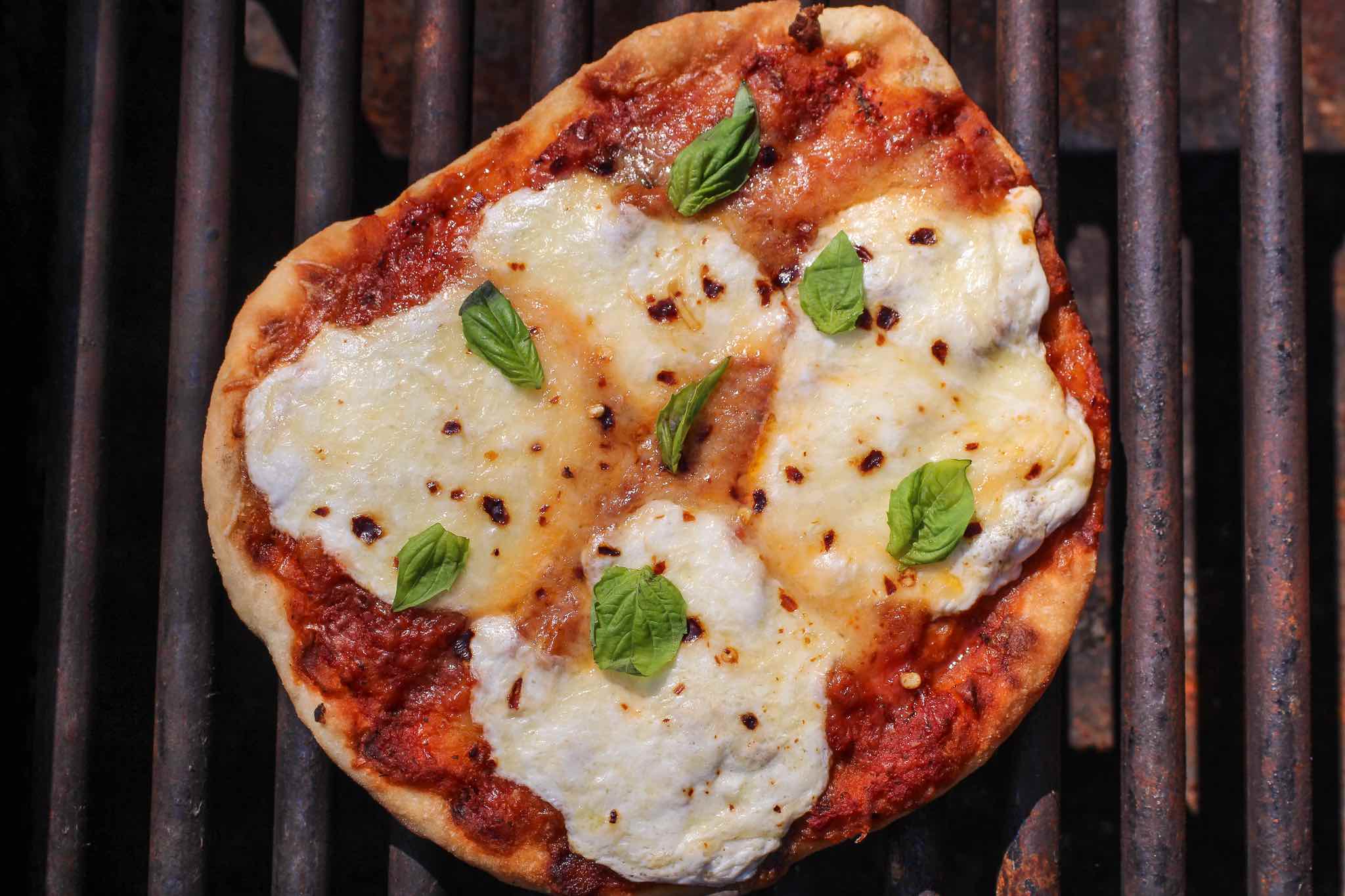 Sunday
Before you have to pack up and head out Sunday morning, you can quickly and easily put together our delicious Cast Iron French Toast.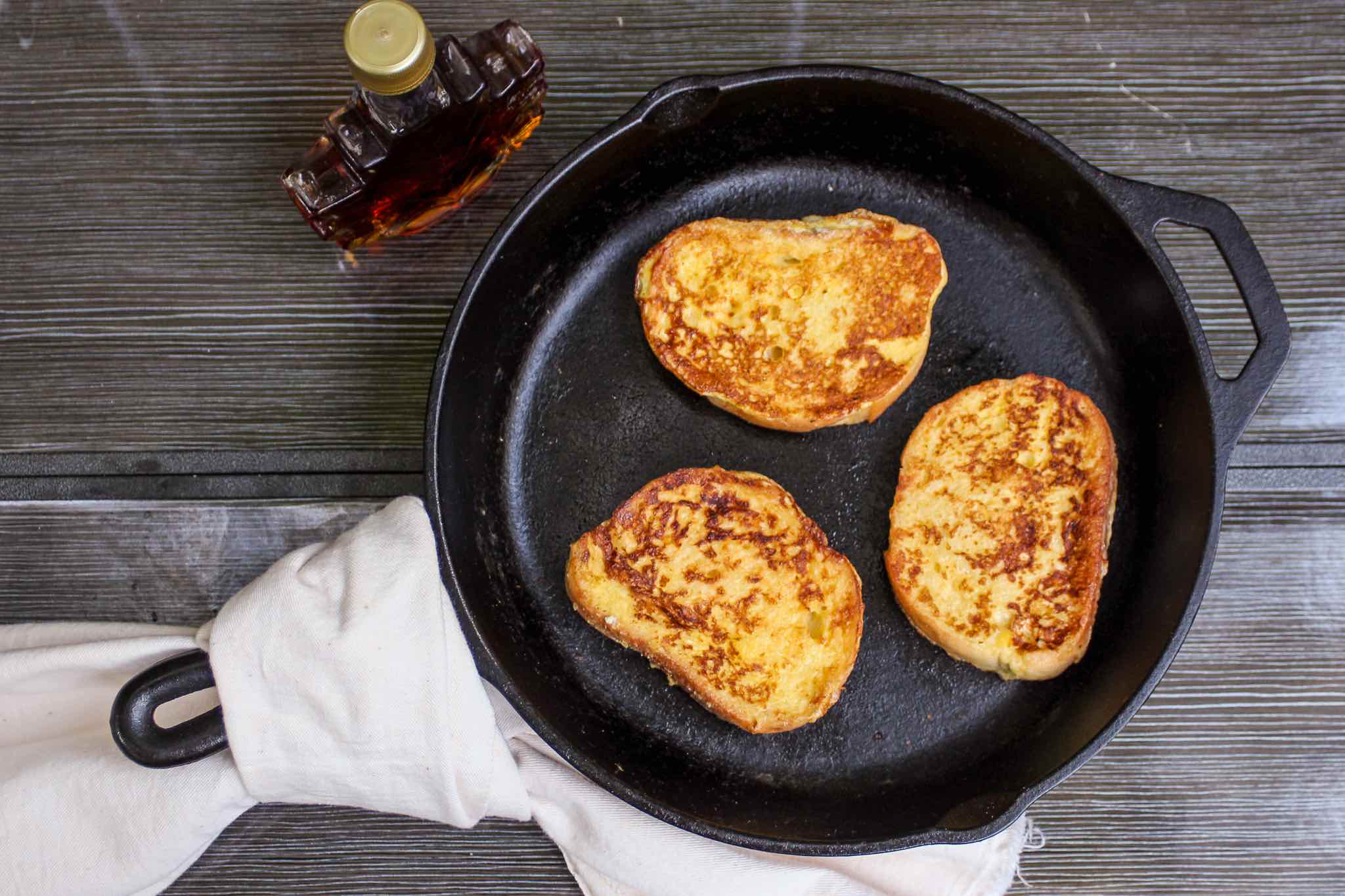 To help you make sure your camp pantry is well-stocked for the weekend, we've created a downloadable checklist that includes the staples along with all the supplies you'll need to prepare and bring for our recipes. We've also created printable cards for our camping recipes to make them easy to take with you.
To find out about the rest of our camping gear, check out The Camping Weekend Part 2.
Resources:
Recipes: